ASUS VivoBook Laptop, 14 Inch Full HD 1080p Screen, AMD Ryzen 7-3700U, 8GB RAM, 512GB SSD, Radeon Vega Graphics, Windows 10 Home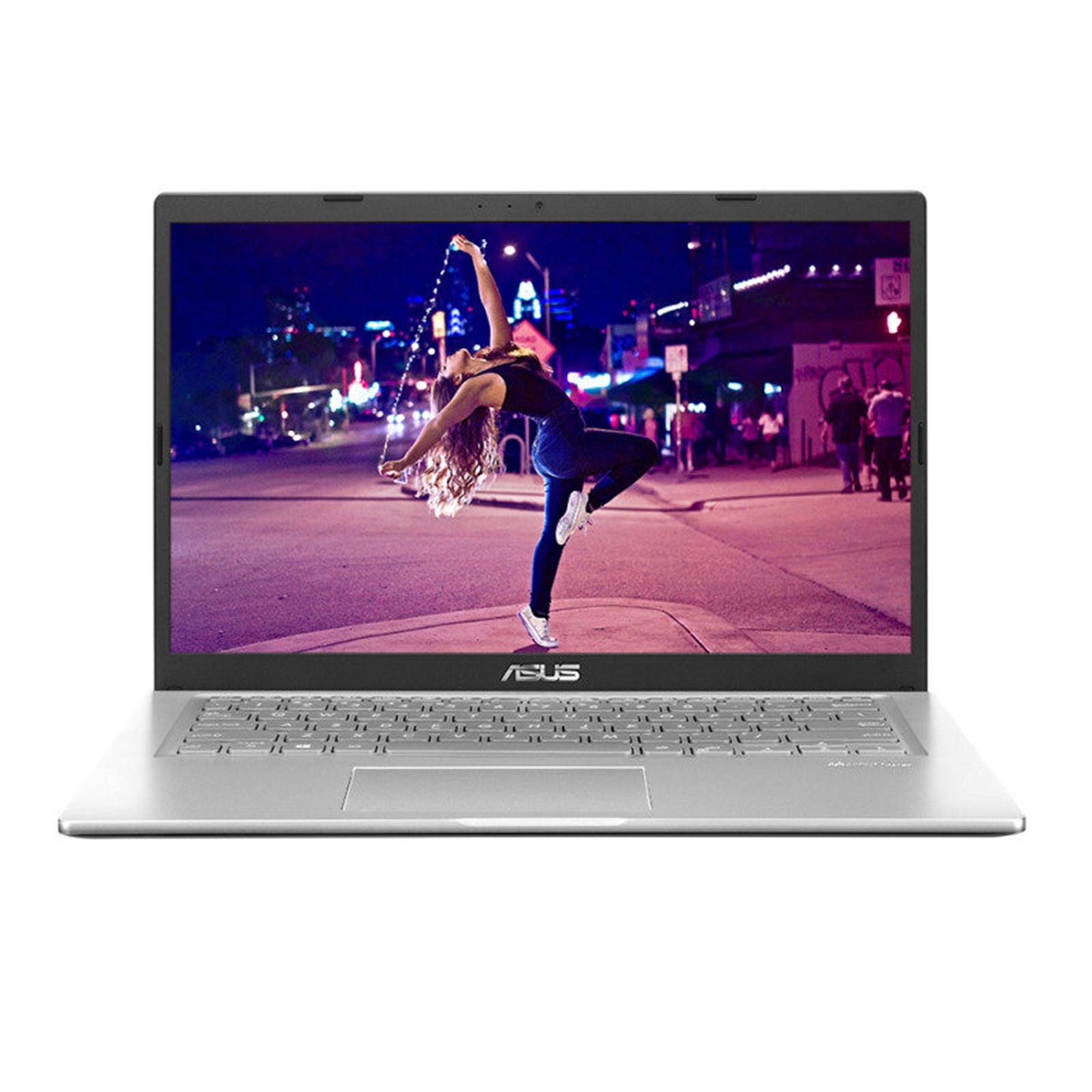 £550including VAT
29 in stock and available for next day delivery.
£6.99 next day delivery to you.
Collect from our shop next day.
To order, give us a call on 01653 694500. We can deliver it direct to you or you can collect at our shop.
Item code: LAASU-EK342T
Overview
Processor: AMD Ryzen 7
Screen Size: 14 Inch
Operating System: Windows 10 Home
Touch Screen: No
Memory: 8GB
Hard Drive: 512GB SSD
Full Specification
ASUS M415Classy looks classy performance
Whether for work or play, ASUS M415 is a laptop that delivers powerful performance and immersive visuals.
Its NanoEdge display boasts wide 178 viewing angles and a matte anti-glare coating for a truly engaging experience.
Inside, it's powered by an AMD Ryzen 7 3700U processor with 8GB RAM.
Fast and efficient
With an AMD Ryzen™ 7 3700U processor, ASUS M415 helps you get things done swiftly and efficiently.
Store more, do more
ASUS M415 has 512GB SSD storage which gives you the benefits of superfast data performance as well as quicker response and loading times.
Get a wider view of the world
The NanoEdge display gives ASUS M415 a vast screen area for an immersive viewing experience for work and play.
Its wide-view FHD panel features an anti-glare coating to reduce unwanted distractions from irritating glare and reflections, so you can truly focus on what's in front of you.
Stylish and portable
With an overall weight of just 1.5 kg, the extremely portable ASUS M415 is the lightweight laptop that keeps up with your fast-paced lifestyle.
It looks good, too, with its Transparent Silver finish
SPECIFICATIONS
Screen size:
14in
Resolution:
1920 x 1280
Screen Type:
LED
Touch screen:
Non Touch
Battery Technology:
Lithium polymer
Processor:
AMD
Series:
AMD Ryzen 7
Number:
3700U
Cores:
4-Core
Clock Speed:
2.3GHz
Boost Frequency:
4GHz
64-bit computing:
Yes
Memory (RAM) Installed Size:
8GB
Speed:
2400MHz
Type:
DDR4
Form Factor:
SO-DIMM 260-pin
Maximum Capacity:
8
Storage Tooltip SSD Capacity:
512GB
SSD interface:
NVMe
Graphics Type:
Integrated
Integrated Graphics:
AMD Radeon RX Vega 10
Ports & Connectivity:
USB 3.01
USB-C1
HDMI1
Chassis:
Height2cm
Width33cm
Depth22cm
Weight1.6kg
Colour:
Transparent silver (top)
Optical Drive:
None
Webcam:
Yes
Operating System:
Windows 10
Embedded Security:
Firmware Trusted Platform Module (TPM) Security Chip
Warranty:
1 year warranty
Stay a step ahead with the latest AI-powered apps:​
Create inspiring documents with smart assistance features in Word, Excel & PowerPoint​.
Save up to 500,000 photos & files with 1 TB of OneDrive cloud storage​.
Enjoy an ad-free email and calendar experience with Outlook.
Computer FX can set up and manage your 365 account for minimal hassle
Use Microsoft 365 on your desktop, laptop, tablet and phone.
Microsoft 365 is compatible with Windows, macOS, iOS and Android.
Microsoft 365 Family
Perfect for up to six people
Up to 6 TB of cloud storage, that's 1 TB per person
Premium safety features in mobile app
£79/year
Microsoft 365 Personal
£59/year