HP 250 G8 2M3A2ES Laptop, 15.6 Inch Full HD 1080p Screen, Intel Core i5-1035G1 10th Gen, 8GB RAM, 256GB SSD, Windows 10 Home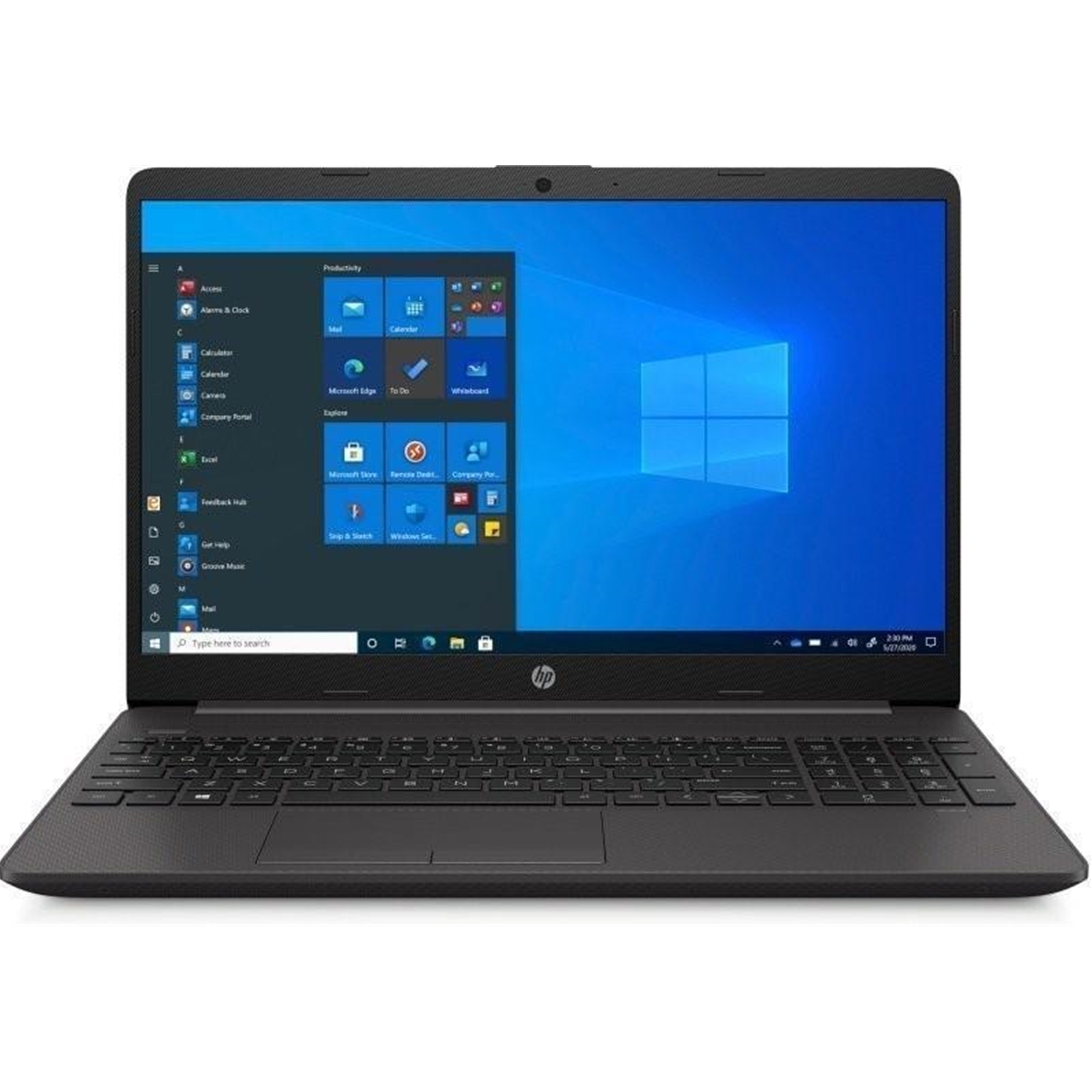 £540including VAT
4 in stock and available for next day delivery.
£6.99 next day delivery to you.
Collect from our shop next day.
To order, give us a call on 01653 694500. We can deliver it direct to you or you can collect at our shop.
Item code: LAHEW-2M3A2ES
Overview
Processor: Intel i5
Screen Size: 15.6 Inch
Operating System: Windows 10 Home
Touch Screen: No
Memory: 8GB
Hard Drive: 256GB SSD
Full Specification
The 2M3A2ES is ready to connect to all your peripherals, with a range of I/O ports available, including USB-C, HDMI and an RJ-45 and is designed to fit the needs of businesses so you no longer about having to carry various adapters.
SPECIFICATIONS
Processor:
Intel Core i5-1035G1 Quad Core (1GHz, 6MB Cache, Intel Turbo Boost Up To 3.6GHz)
Screen:
15.6" (1920x1080 Full HD Resolution)
Screen Resolution:
1920 x 1080
Operating System:
Microsoft Windows 10 Home 64-bit
RAM:
8GB
Solid State Drive:
256GB SSD
Hard Drive:
Not Included
Graphics:
Integrated Intel UHD Graphics
Bluetooth:
Bluetooth 5.0
Wireless LAN:
Wireless (802.11ac Wireless)
Integrated Webcam:
Integrated HD Webcam
USB Ports:
2x USB 3.2 Gen 1, 1x USB 3.2 Gen 1 Type-C
Card Reader:
3-in-1 card reader (SD, SDHC, SDXC)
HDMI Port:
1 x HDMI
RJ45:
1 x RJ45
Warranty:
12 month warranty
Keyboard Type:
Laptop Keyboard
Colour:
Dark Ash Silver
Stay a step ahead with the latest AI-powered apps:​
Create inspiring documents with smart assistance features in Word, Excel & PowerPoint​.
Save up to 500,000 photos & files with 1 TB of OneDrive cloud storage​.
Enjoy an ad-free email and calendar experience with Outlook.
Computer FX can set up and manage your 365 account for minimal hassle
Use Microsoft 365 on your desktop, laptop, tablet and phone.
Microsoft 365 is compatible with Windows, macOS, iOS and Android.
Microsoft 365 Family
Perfect for up to six people
Up to 6 TB of cloud storage, that's 1 TB per person
Premium safety features in mobile app
£79/year
Microsoft 365 Personal
£59/year