Medion Akoya E15303 30031065 Laptop, 15.6 Inch Full HD 1080p Screen, AMD Ryzen 5 4500U 4th Gen, 8GB RAM, 512GB SSD, AMD Radeon Graphics, Windows 10 Home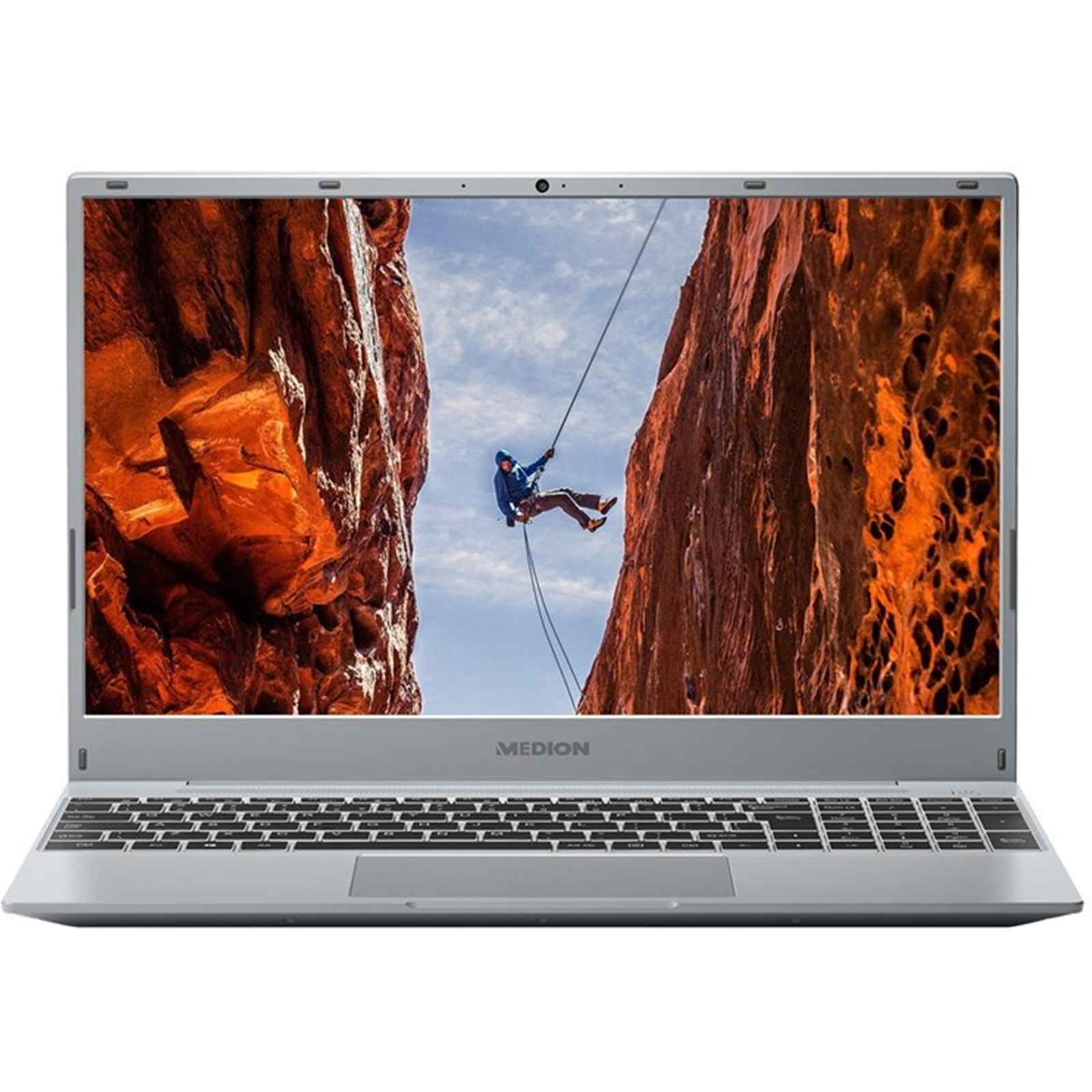 £500including VAT
2 available for next day delivery to you or our store.
£6.99 next day delivery to you.
Code: LAMED-30031065, EAN: 4061275155990
Overview
Full Specification
MEDION AKOYA 15.6" LAPTOP:
The Medion Akoya E15303 is designed for portability and ease of use with it's 20mm thin chassis and weighing less than 2kg, ideal for work on the go.
The Medion Akoya E15303 features an aluminium lid, with an edge to edge backlit keyboard.
NARROW BEZEL IPS-LEVEL DISPLAY:
Enjoy a Full HD 1080p Narrow Bezel display with wide-viewing angles for sharp and crisp details and colour representation.
AMD RYZEN 5 4500U HEXA CORE PROCESSOR:
The Medion Akoya E15303 is powered by the latest AMD Ryzen 3 4500U Six Core Processor, providing plenty of power for demanding day to day computing tasks.
8GB DDR4 MEMORY:
The Medion Akoya's fast 8GB DDR4 memory enables you to run multiple applications seamlessly.
FAST SSD STORAGE:
The Medion Akoya E15303 features 512GB of fast solid-state storage which enables fast boot times and makes loading applications and files a breeze.
SPECIFICATIONS
Screen:
15.6 Inch 1920x1080
Features:
Backlit Keyboard
Bluetooth
Processor:
AMD Ryzen 5 4500U
6 cores
Threads 6
Base speed 2.3 GHz
Boost speed 4 GHz
Ports:
Ethernet (RJ45) - None
HDMI - Yes
USB type C - Yes
Misc:
Graphics - AMD Radeon
Memory installed - 8GB RAM
Storage - 512GB SSD
Battery Life - up to 8 hours
Warranty:
2 Year Maufacturer Warranty
Stay a step ahead with the latest AI-powered apps:​
Create inspiring documents with smart assistance features in Word, Excel & PowerPoint​.
Save up to 500,000 photos & files with 1 TB of OneDrive cloud storage​.
Enjoy an ad-free email and calendar experience with Outlook.
Computer FX can set up and manage your 365 account for minimal hassle
Use Microsoft 365 on your desktop, laptop, tablet and phone.
Microsoft 365 is compatible with Windows, macOS, iOS and Android.
Microsoft 365 Family
Perfect for up to six people
Up to 6 TB of cloud storage, that's 1 TB per person
Premium safety features in mobile app
£79/year
Microsoft 365 Personal
£59/year