MEDION Akoya E15303 Laptop, 15.6 Inch Full HD 1080p Screen, AMD Ryzen 3-4300U, 8GB RAM, 256GB SSD, Windows 11 Home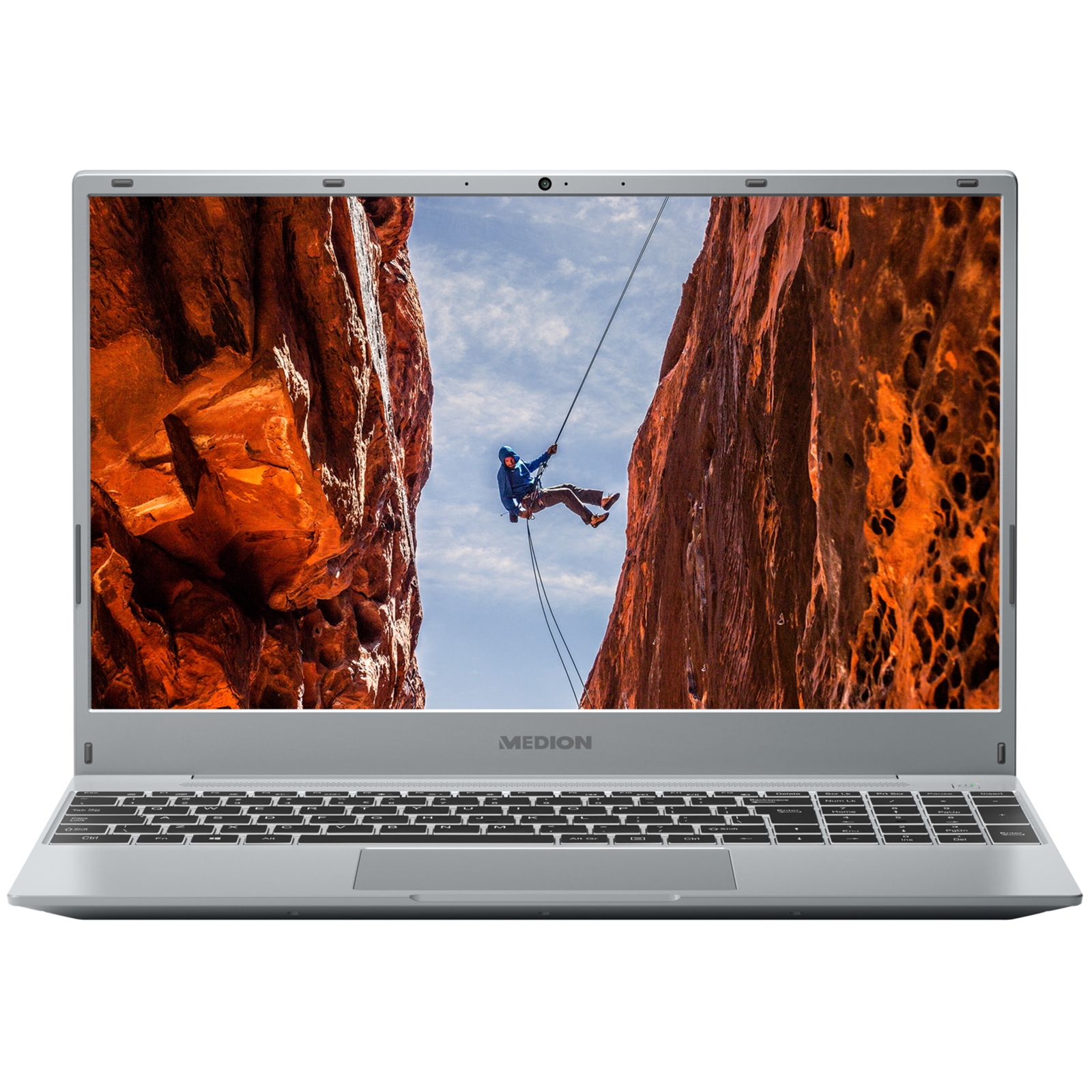 £420including VAT
13 available for next day delivery to you or our store.
£6.99 next day delivery to you.
Code: LAMED-30033541, EAN:
Overview
Full Specification
The MEDION AKOYA E15303 is designed for portability and ease of use with its ultra-thin chassis measuring under 20mm thick and weighing only 1.969 KG ideal for work or university.
The laptop has an Aluminium back cover providing a stylish finish. The edge to edge backlit keyboard allows for maximum typing area.
Our German design and quality is at the forefront of our AKOYA range.Our brand has been established since 1983 and in the UK since 1998. Medion has been part of the Lenovo group since 2011. We're sure you'll enjoy the full AKOYA experience backed up by a 2 Year Product Warranty.
Our laptops are packed full of A-Brand components from the likes of AMD and more! This 15.6" notebook includes a Full HD AVHA screen with a resolution of 1920 x 1080 allowing for sharp/crisp replication of colours on screen.
Equipped with an AMD Ryzen 3-4300U quad-core processor, capable of reaching 3.7 GHz max boost clock you're equipped with plenty of power to run demanding applications such as Excel. AMD Radeon graphics is integrated allowing you to work efficiently with applications such as Adobe Photoshop and other creative software.The 8 GB RAM built in allows for plenty of memory to run the latest applications while the 256 GB SSD drive provides quick boot up times and is the ideal place to store your applications, images etc.
The E15303 comes with Alexa in-built allowing you to control your smart devices and make video calls with ease from your laptop.
The 2 integrated speakers provide fantastic sound replication of videos and music.The in-built microphone allows you to make Zoom or Teams calls with ease!
Battery life is up to 8 hours allowing you to work on the move.
You'll have plenty of connectivity options with Intel WLAN AC3165 allowing speedy connectivity to the internet over 2.4GHz or 5GHz WiFi frequencies.
The in-built Bluetooth 4.2 allows you to connect wireless mice, headsets and more.
Windows 11 Home - S Mode is pre-installed which provides a multitude of benefits over previous versions of Windows including quicker start-up, streamlined start-up menu, better security and more.
SPECIFICATIONS
Display Screen size:
15Inch
Processor:
AMD Ryzen 3
Number:
4300U
Generation:
4th
Memory (RAM):
8GB
Storage:
256GB
Graphics Type:
Integrated
Ports & Connectivity:
USB 2.0x1
USB-Cx1
HDMIx1
Webcam:
Yes
Operating system:
Windows 11 Home
Warranty:
1 year warranty
Stay a step ahead with the latest AI-powered apps:​
Create inspiring documents with smart assistance features in Word, Excel & PowerPoint​.
Save up to 500,000 photos & files with 1 TB of OneDrive cloud storage​.
Enjoy an ad-free email and calendar experience with Outlook.
Computer FX can set up and manage your 365 account for minimal hassle
Use Microsoft 365 on your desktop, laptop, tablet and phone.
Microsoft 365 is compatible with Windows, macOS, iOS and Android.
Microsoft 365 Family
Perfect for up to six people
Up to 6 TB of cloud storage, that's 1 TB per person
Premium safety features in mobile app
£79/year
Microsoft 365 Personal
£59/year